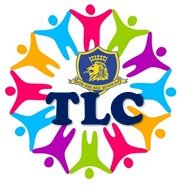 The
Teaching and Learning Community (TLC)
has been established at The English School in order to provide a conducive medium within which to develop, share and practise our professional skills.
Our purpose being, to provide direction and leadership in improving Teaching and Learning processes across the school.
Our ultimate aim?
A more fulfilling, effective, meaningful, and thus happier experience for our pupils.
This will emanate as a result of the betterment of skills of all those involved in the Teaching and learning process. We are constantly striving to further develop a pupil-centred culture, encourage professional collaboration and engage colleagues in dialogue that will encourage consistent, healthy reflection of current practices.
Research has proven that professional collaboration is perhaps the strongest factor that impacts the quality of teaching and, hence, improves learning.
Rigorous training and regular meetings for the TLC group have been put into place, whilst work with departments and individual teachers has provided staff with opportunities for constructive dialogue as well as ongoing professional development. Internal training is already being conducted by the group.
A constant review of current educational research will enable the TLC to develop a culture which will constantly strive towards a better learning experience for each and every child at our school, according to their needs and their state of readiness in the learning process.
Members
Chair: Popi Grouta <Popi.Grouta@englishschool.ac.cy>;

Other members are listed in alphabetical order by first name:

1. Charis Charalambous <Charis.Charalambous@englishschool.ac.cy>;
2. Christina Ioakimidou <christina.ioakimidou@englishschool.ac.cy>;
3. Christina Papadopoulos <christina.papadopoulos@englishschool.ac.cy>;
4. Christos CSY. Symeonides <christos.symeonides@englishschool.ac.cy>;
5. Chrysoulla Constantinou <Chryso.Constantinou@englishschool.ac.cy>;
6. Evanthia EPO Polyviou <evanthia.polyviou@englishschool.ac.cy>;
7. Leonie Hadjithoma <leoni.hadjithoma@englishschool.ac.cy>;
8. Maria Rousou <Maria.Rousou@englishschool.ac.cy>;
9. Marilena Neocleous <Marilena.Neocleous@englishschool.ac.cy>;
10. Shura Economou-Giammanco <Shura.Economou-Giammanco@englishschool.ac.cy>;
11. Stalo Achilleos <Stalo.Achilleos@englishschool.ac.cy>;
12. Sylvana SJA. Jamgochian <sylvana.jamgochian@englishschool.ac.cy>;
13. Vanessa Crambert <Vanessa.Crambert@englishschool.ac.cy>

Administrator: Ms Elena Michaelides (EMI) <Elena.Michaelides@englishschool.ac.cy>